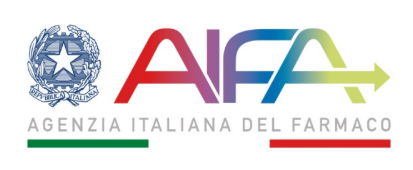 Agenzia Italiana del Farmaco
Go live for the new AIFA e-Dossier Portal: digitisation and dematerialisation of the P&R process
Since 31 May 2021, the new e-Dossier Pricing and Reimbursement portal has been online, the electronic interface made available to pharmaceutical companies for the digital preparation of the dossiers to support negotiation applications, in accordance with the provisions of the Ministerial Decree of 2 August 2019 "Criteria and methods by which the Italian Medicines Agency determines, through negotiation, the prices of medicines reimbursed by the National Health Service" (Official Gazette no. 185 of 24 July 2020) and the subsequent AIFA Guidelines, adopted with Director's Determination no. 1372 of 23 December 2020.
The portal is the result of planning and comparison work that responds to the changing information needs of the Agency and will constitute a support tool for current decision-making processes.
There are numerous opportunities for simplification arising from the digitisation and dematerialisation of the pricing and reimbursement process. First, there is the modular structure of the e-Dossier, in which the individual relevant sections are automatically generated in line with the selected negotiation types. From the company's point of view, there are then the advantages of consulting the data entered, but also the possibility of updating the Dossier in "Draft" mode and consulting through an archive page all the Dossiers created and/or completed. From the Agency's point of view, the standardisation and uniformity of the data acquired, which are also presented in special sections in table format, allow the evaluation processes to be made more efficient.
Further functions will be implemented with future releases: among these, the deposit function through integration with the future Negotiation System (NPR), the compilation of the Dossier relating to simplified procedures and the application for recognition of innovativeness, as well as integrations and updates of the paragraphs/sections of the e-Dossier.
In order to facilitate a gradual transition to the new way of compiling the Dossier and to collect the necessary feedback from user companies, a transition phase will begin on 31 May and will end on 31 August 2021. During this transition phase companies will have the opportunity to test the usability of the system, reporting any problems or proposals for improvement. A process that will be improved through discussion, in order to achieve an increasingly efficient management of pricing and reimbursement applications, aimed at guaranteeing patients access to effective and safe treatments.
Published on: 31 May 2021
go to beginning of content