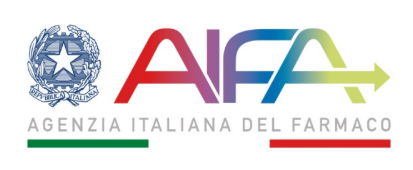 Agenzia Italiana del Farmaco
Reporting adverse drug reactions
This page provides information on how to report a suspected adverse reaction associated with a medicinal product or vaccine.
Spontaneous reports of suspected adverse reactions are an important source of information for pharmacovigilance activities, as they allow to detect potential safety signals associated with the use of the medicines in order to make them safer, to the benefit of all patients.
European pharmacovigilance legislation requires all healthcare professionals and citizens to report any suspected adverse reactions (serious and non-serious, known and unknown).
The Decree of the Ministry of Health of 30 April 2015 reiterated the obligation to promptly report suspected adverse reactions to medicines and vaccines and defined time limits within which healthcare professionals are required to report to AIFA's National Pharmacovigilance Network (RNF).
In particular:
Suspected adverse reactions to medicines should be reported within 2 days after the physician or healthcare professional becomes aware of them.
The reporting obligation is reduced to 36 hours in case of ADR to biological products (including vaccines).
How to report an ADR:
A suspected adverse reaction may be reported in one of the following ways:
By using the reporting form to be sent by email or by fax to the Person responsible for pharmacovigilance in the structure to which the reporter belongs
Directly from the internet using the VigiFarmaco website
The Person responsible for pharmacovigilance will be responsible for registering and/or validating reports in AIFA's National Pharmacovigilance Network, which is connected to EudraVigilance, the European ADR collection database managed by the European Medicines Agency (EMA)
Alternatively, suspected adverse drug reactions can be reported to the Marketing Authorisation Holder (MAH) of the medicine that is suspected to have caused the adverse reaction.
Reporting forms for healthcare professionals and citizens are available in the Forms section.
A suspected adverse reaction may also be reported following intake of herbal medicinal products and dietary supplements as well as medical devices. Please refer to the websites of the competent institutions and to relevant forms:
Adverse event eeporting for herbal medicines and dietary supplements
To report online use the Vigierbe website
Adverse event reporting for medical devices
Signal management FAQ
Any further information on the management of suspected adverse reactions reports is available in the "Management of reports within the National Pharmacovigilance Network FAQ", available in the Forms section.
Watch the video on the European awareness campaign on reporting suspected adverse reactions