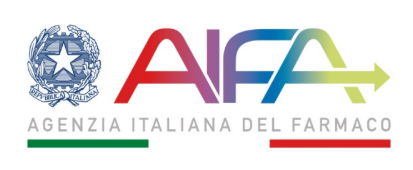 Agenzia Italiana del Farmaco
Collaborazioni internazionali
L'AIFA riveste un ruolo autorevole nel settore regolatorio dei medicinali ad uso umano sia in ambito europeo sia extra-europeo.
In Europa, l'Agenzia contribuisce dinamicamente alle attività di valutazione scientifica svolte presso l'Agenzia Europea per i medicinali (EMA) da parte dei Comitati scientifici che vi operano e dei Gruppi di lavoro ad essi correlati, partecipa alle riunioni dei gruppi di lavoro delle altre istituzioni comunitarie e ai lavori del Network dei Capi Agenzia del farmaco europeo (Heads of Medicines Agencies - HMA). Per lo svolgimento delle proprie attività in ambito EMA, l'Agenzia si avvale sia di esperti interni rigorosamente selezionati che di autorevoli esponenti dei centri di ricerca, degli ospedali, del mondo accademico, delle società scientifiche.
AIFA partecipa con proprio personale ai progetti di formazione promossi dalla Commissione Europea e da altre Agenzie regolatorie dell'Unione Europea. Inoltre rappresentanti dell'Agenzia contribuiscono attivamente alle riunioni dei Comitati e Gruppi di Lavoro della Commissione Europea, del Consiglio UE e del Consiglio d'Europa che si occupano di farmaco.
Collabora inoltre, con lo European Network Training Center (EU NTC) per le attività di formazione e aggiornamento su aspetti scientifici e regolatori di particolare rilievo, interesse e attualità, a beneficio di tutte le Agenzie Regolatorie europee.
A livello globale, l'AIFA partecipa attivamente ai lavori di importanti organizzazioni internazionali, tra cu i l'Organizzazione Mondiale della Sanità (OMS), la Conferenza Internazionale per l'Armonizzazione (ICH), il Pharmaceutical Inspection Co-operation Scheme (PIC/S) e l'International Coalition of Medicines Regulatory Agencies (ICMRA).
Le relazioni di collaborazione sia con Paesi UE sia extra-UE sono regolate da appositi accordi bilaterali; l'AIFA inoltre, in collaborazione con il Ministero della Salute, partecipa alle iniziative promosse dal Ministero Affari Esteri per l'attivazione di accordi con Paesi terzi.
Nested Applications
TUTTE LE NEWS - IN EVIDENZA
Nested Applications
Multimedia
Farmaci & Estate
I consigli di AIFA sulla conservazione dei medicinali nella stagione estiva
Vai al canale Youtube